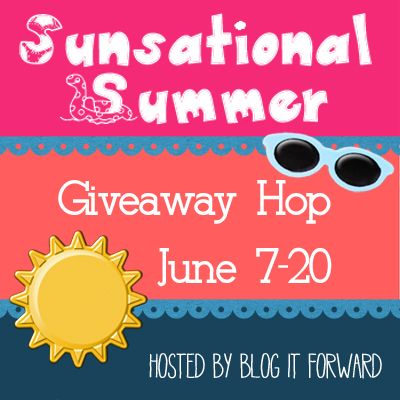 Welcome to the Sunsational Summer Giveaway Event. This event is hosted by Blog It Forward, My Mommy's World, Taking Time For Mommy, And The Little Ones Too, and Put A Little Umbrella In Your Drink. This event features giveaways with a value of $25 or more at each of the participating blogs! Be sure to visit each blog from the linky below and enter for your chance to win! This event will close on the first day of summer, June 20th at 11:59 pm EST.
Scentsy has sponsored this giveaway with a $25.00 gift card!
Good Luck and have a Sunsational Summer!
This is a Scentsy warmer!
Visit our sponsor, Jenn Harrison at Scentsy, to see other things you might buy with the gift card if you win! Jenn would love to share the business opportunity with you, too!
Now go and enter all the other great giveaways! Good Luck!
Please understand that Blog It Forward, along with the "Sunsational Summer Event" bloggers are not responsible for sponsors that do not fulfill their prizes. However, we are responsible for contacting our sponsors regarding the winner's prize at the close of the giveaway. We expect that our sponsors will fulfill their prize agreement and ship them to the winners in a timely manner.